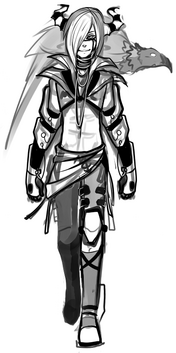 Kasuris was a monochromatic demon lord in the Other World, husband to Cynthia, father to Seraph, Keith, Trenton, Skye, and Baron, and leader of the orginal 99 monochromatic demons until his sudden disappearence.
Kasuris was a well respected and liked as a demon lord by the other inhabitants of the Other World. He was very close to and happy with his wife and five children, which would attract the scorn of the fallen god Neko.
Kasuris' role in the Other World came to an abrupt end when he was captured by Neko and imprisoned in an unknown area, where he eventually passed away.