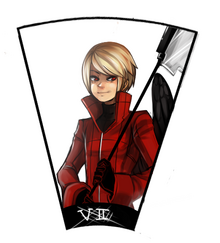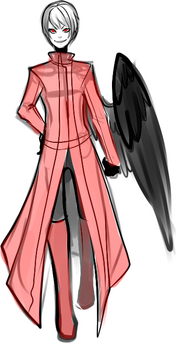 Charlemagne was previously one of the 12 Higher Beings responsible for maintaining a balance of good and evil in the Miniverse until he, with
Neko
, upset that balance by causing a series of overly cataclysmic disaster throughout the Miniverse. At that point,
Averus revoked
Neko and his statuses as Higher Beings and banished them from the
Celestian Highs
and Charlemagne became a fallen god.
Charlemagne used to have long hair and two wings, but his hair was cut short and his right wing torn off upon his banishment from the Celestian Highs.
Afterwards, Charlemagne attempted to completely destroy the Other World in order to spite Averus by first causing 100 days of seemingly naturally occuring disasters, 100 days of transforming the plane into a hellish inferno, and after another 100 days Charlemagne descended upon the Other World to finish it off. He was confronted by Skye, who was supported by Heir, Jester, and Roan.
In the ensuing battle Charlemage permanently disfigured Skye's right eye by firing a concentrated beam of holy light energy into it. However, Skye was able to take Charlemagne's scythe from him and impale its owner with it. Charlemagne subsequently lost all his power and was banished to
Cerberus
, where he is currently regaining his power an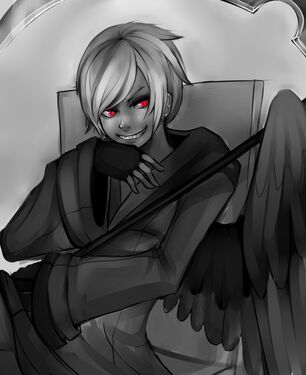 d plotting his revenge of Skye.